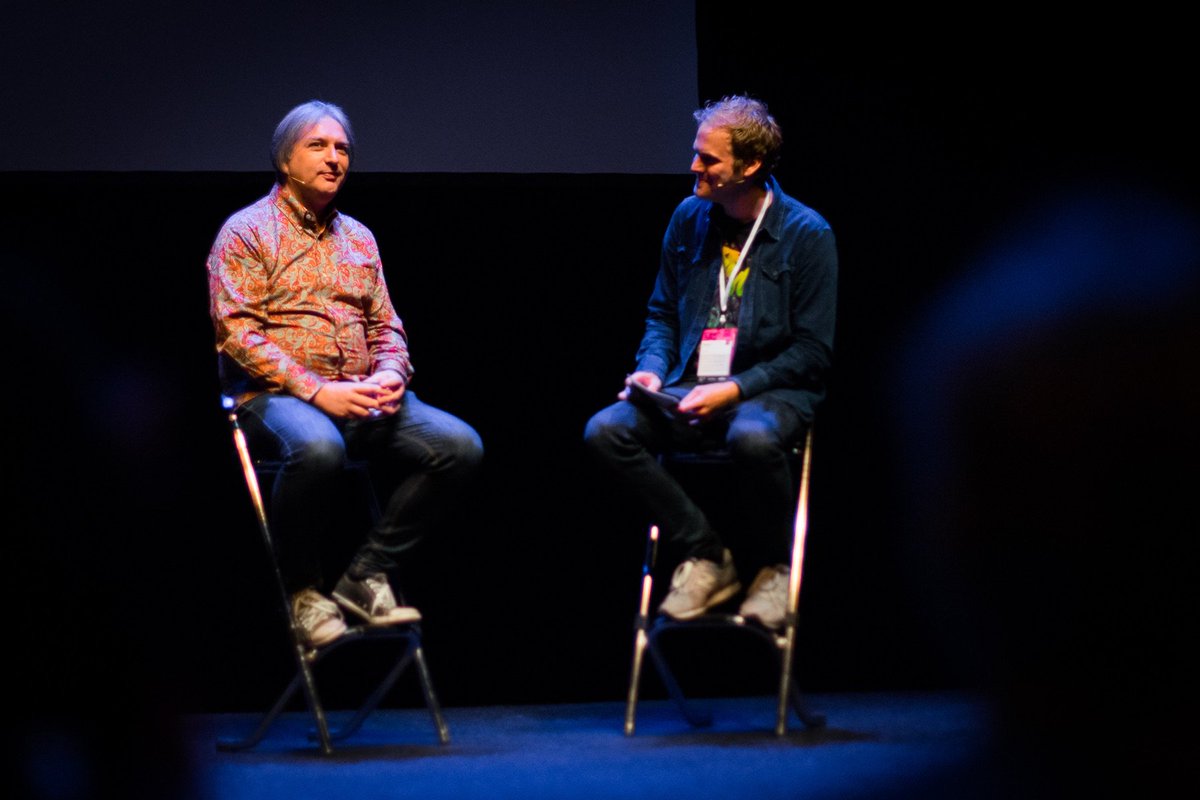 I've just published a transcript of the talk I gave at the HTML Special that preceded CSS Day a couple of weeks back. I've also recorded an audio version for your huffduffing pleasure.
It's not like the usual talks I give. The subject matter was assigned to me, Mission Impossible style. PPK wanted each speaker to give an entire talk on just one HTML element. He offered me the best element of them all: the A element.
There were a few different directions I could've taken it. I could've tried to make it practical, but I quickly dismissed that idea. Instead I went in the completely opposite direction, making it as pretentious as possible. I figured a talk about hypertext could afford to be winding and circuitous, building on some of the ideas I wrote about in my piece for The Manual a few years back. It's quite self-indulgent of me, but I used it as an opportunity to geek out about some of my favourite things; from Borges, Babbage, and Bletchley to Leibniz, Lovelace, and Licklider.
I wouldn't usually write out an entire talk word-for-word in advance, but somehow it felt right for this one. In fact, my talk preparation this time 'round was very similar to the process Charlotte recently wrote about:
Get everything out of my head and onto a mind map.
Write chunks of content in short bursts—this was when I was buddying up with Paul.
Put together a slide deck of visuals to support the narrative.
Practice delivering the talk so I don't look I'm just reading off a screen.
It takes me a long time to prepare talks. As the deadline for this one approached, I was getting quite panicked. It was touch and go there for a while, but I managed to get it done in time.
I'm pleased with how it turned out. On the day, I had fun delivering it. People seemed to like it too, which was gratifying.
Mind blowing talk by @adactio about the history of the www and the tag @cssdayconf ! Plus, tons of Jorge Luis Borges references! #cssday

— claudiahdz ᕕ( ᐛ )ᕗ (@koste4) June 16, 2016
So @adactio is an incredible public speaker. I'm so hooked to his historical run-through of the element. #CSSDay

— Ber Baquero Stand (@berbaquero) June 16, 2016
Although with this kind of talk, it was inevitable that I wouldn't be able to please everyone.
Great speaker, but I'm hoping the next session will be more useful. Things we can apply to projects at work. #cssday

— Martijn van Turnhout (@MvanTurnhout) June 16, 2016
I guess this talk was a one-off affair. That said, if you're putting on an event and you think this subject matter would be appropriate, let me know. I'd be more than happy to deliver it again.