The first copies of Going Offline showed up today! This is my own personal stash, sent just a few days before the official shipping date of next Monday.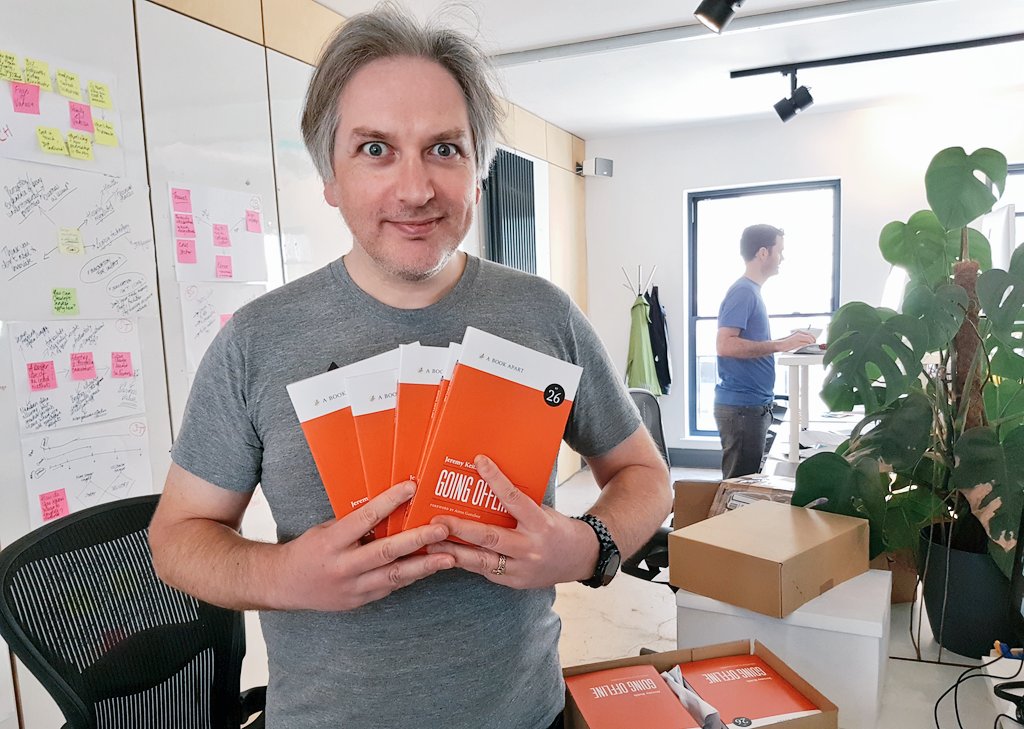 To say I was excited when I opened the box of books would be an understatement. I was positively squealing with joy!
Others in the Clearleft office shared in my excitement. Everyone did that inevitable thing, where you take a fresh-out-of-the-box book, open it up and press it against your nose. It's like the bookworm equivalent of sniffing glue.
Actually, it basically is sniffing glue. I mean, that's what's in the book binding. But let's pretend that we're breathing in the intoxicating aroma of freshly-minted words.
If you'd like to bury your nose in a collection of my words glued together in a beautifully-designed package, you can pre-order the book now and await delivery of the paperback next week.